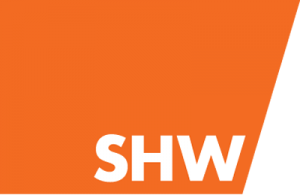 SHW is managing agent for Newhall and is widely experienced in managing prestigious residential estates, blocks of apartments and commercial property.
We need to let you know that as a business of Chartered Surveyors, SHW is regulated by its Governing Body, the Royal Institution of Chartered Surveyors. It abides by the Residential Management Code of Practice, approved by the Secretary of State of England and Wales, under the terms of Section 87 of the Leasehold Reform Housing and Urban Development Act 1993. The company is also regulated in the conduct of insurance business by RICS.
SHW is a Corporate Member of the Association of Residential Managing Agents, which promotes high standards of management. Members are also obliged to hold professional indemnity insurance and observe a Code of Practice.
Newhall will now be managed by Michele Gallagher and Georgia Busby from SHW's London Office.  Michele is a Senior Property Manager who comes to Newhall with a wealth of experience having been in Residential Property Management for almost 30 years.  Georgia is an Assistant Property Manager and is very quickly learning the 'Newhall ropes'.  If you have any comments, queries or issues, please contact Michele or Georgia.
Michele Gallagher           Em: mgallagher@shw.co.uk or by phone on 020 7389 1528 / 07711 132029
Georgia Busby                      Em: gbusby@shw.co.uk or by phone on 020 7389 1530 / 07443 261219
SHW carries out the day-to-day management of Newhall and appoints service and maintenance contractors. We also collect service charge contributions from all leaseholders and freeholders and our Client Account team works closely with Michelle and Georgia.
Michelle and Georgia visit Newhall each week to carry out inspections with contractors and ensure that they are working diligently and meeting specifications. This applies to repairs and other management matters. Michelle and Georgia also prepare and issue specifications for contracts, such as landscaping.
We look forward to being of service to you. Please use Michelle and Georgia as your main point of contact for any queries regarding:
The external estate open areas, and facilities
The internal communal areas of the blocks of flats forming part of North Chase
Internal communal areas of Copper Tower and Park Apartment buildings.
Concerns about paying your service charge or ground rent
You have a question about a service or maintenance
Any matter that concerns you we are delighted to offer help and guidance
Our Duties as Managing Agent
As Managing Agent, SHW's role can be summarised as follows:
We advise on and calculate the Annual Estate Service Charge Budget.  Items may include public liability insurance for common external areas, grounds and landscape maintenance, and building repairs to communal external parts.
We collect Service Charges in accordance with your lease or freehold transfer documents.
We pay contractors for works to the common external areas of Newhall.
We maintain financial records and prepare year-end accounts for independent compilation and certification.
We organise and supervise repairs to structures, plant, fixtures and fittings at Newhall in accordance with the terms of leases and transfer deeds.  
We produce detailed specifications to invite competitive tendering for carrying out annual maintenance contracts for work such as landscaping.
For larger 'capital' works, we appoint building surveyors to

specify and tender the works competitively on our behalf. When appropriate, we also give Consultation Notices to comply with Landlord and Tenant legislation.
We carry out regular inspections and meetings with contractors at Newhall.
We arrange buildings, engineering, mechanical & plant and public liability

insurance for the property. This is done by our own Insurance Department when requested by the freeholder.
We also arrange Leasehold Legal Expenses Insurance. This policy meets the cost of the Management Company should it have to defend an application made to the Leasehold Valuation Tribunal by a leaseholder or freeholder.